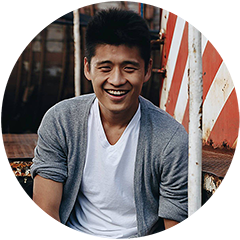 I'm Arnold Lan and I love people, photography, and traveling. I used to think photography was uncool because why be behind the camera when you can be in front of the camera, that is until I picked up a camera…
Ever since then, I have been able to see the world in a different way: mundane things became intricacies, everyday streets became landmarks, and friends who I had become comfortable with suddenly became absolutely beautiful (don't get me wrong, they always were). Photography allows me to capture and freeze a moment in time, to paint a story, to create a memory, and to share the beauty I see with the world.
I want to work with you! Whether you want me to help you tell a story for your company or to document a special day, I would love to hear from you!